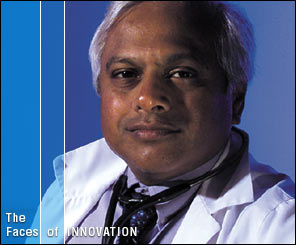 Professor Salim Yusuf, DPhil, FRCPC, FRSC
Professor of Medicine, McMaster University
Director, Population Health Research Institute
Chief Scientific Officer, McMaster University, Hamilton Health Sciences
Heart and Stroke Foundation Endowed Chair in Cardiovascular Research
Dr. Salim Yusuf is a cardiologist and epidemiologist. After qualifying in medicine from St. John's Medical College, Bangalore, India in 1976, he received a Rhodes Scholarship and obtained a DPhil from Oxford, during which he was involved (along with Richard Peto and Peter Sleight) in initiating the concept of large, simple trials and meta-analysis. He subsequently coordinated the first ISIS trial and served on the steering committee of all subsequent ISIS trials. In 1984, following clinical training in medicine and cardiology in the UK, he moved to the National Institutes of Health, Bethesda, USA. There he applied these principles of large, simple trials to other areas that led to the SOLVD and DIG trials in heart failure. In 1992 he moved to McMaster University and since then has established an international program of research in cardiovascular diseases and prevention.
Dr. Yusuf's recent interests include societal, biologic and genetic determinants of population health in developing populations, and his studies involve over 66 countries in all the inhabited continents of the world.